Presidents Choice award - Gus Evans
---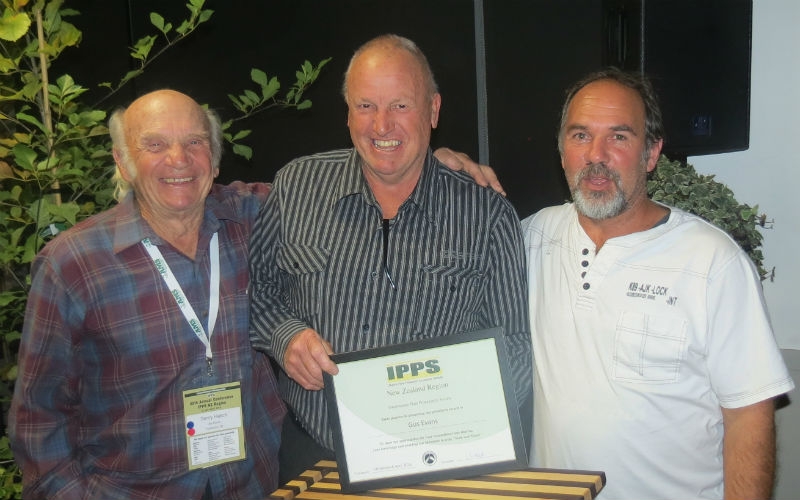 This new award was presented for the first time at Christchurch and is presented at the conference of the outgoing President's term.
My choice was not the easiest as I have come to know many members over my many years being associated with IPPS and also knowing what many have done for the society.
The reason for choosing Gus Evans is his long commitment to the society from the early forming of the New Zealand chapter to its present day. His commitment to attending conferences and as many of the field trips as he can, also his generosity of knowledge to all members as he talks with them on field trips and encouraging others to join a society that he has such a passion for.
His help at auctions and the fun he has while joining in . He may not have done much in the way of talks, but he certainly has been committed to IPPS and its members and helped out many behind the scenes, helping those that have been under the weather and attending funerals of members past, not just as a friend but a representative of IPPS. We have a small saying for Gus and it is this he's not just fun Gus but a real Fungi.
Someone who really does the seek and sharing for the society.