IPPS New Zealand Awards for 2015
---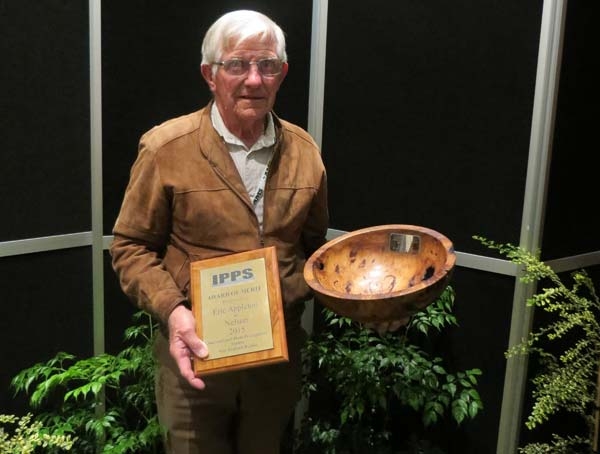 At the 2015 IPPS New Zealand Region conference in Nelson, two members were recognised for their outstanding service to New Zealand horticulture and the IPPS New Zealand region.
Eric Appleton, from Appleton's Nursery near Nelson, received the Award of Merit which is the IPPS New Zealand regions highest award for meritorious service to horticulture in New Zealand. Eric has been a long time member of the region, has presented numerous papers at conferences and been a willing host to several conferences and field trips to his nursery. He has even introduced his son Robert into IPPS New Zealand. Eric is an inspiration to young and old in the nursery industry and continues to be actively involved in the nursery, braces and all (Eric says if you wear braces rather than a belt, you don't get a bad back).
Mark Brown, from Blueskin Nurseries at Waitati, near Dunedin was presented with with the John Follett Award of Recognition for service to the IPPS New Zealand region. Brownie as he is known to many in the industry, has been a member since 1990 and has been involved in the organisation of several conferences and field days, plus been a regular attendee at events around New Zealand. He has introduced several new plants to the New Zealand market including Astelia 'Alpine Ruby and 'Red Rebel' along with Libertia 'Grasshopper' Brownie's hospitality, interest and ethos emulates IPPS mottos of 'Seek and Share' and 'Sharing Plant Production Knowledge Globally'.